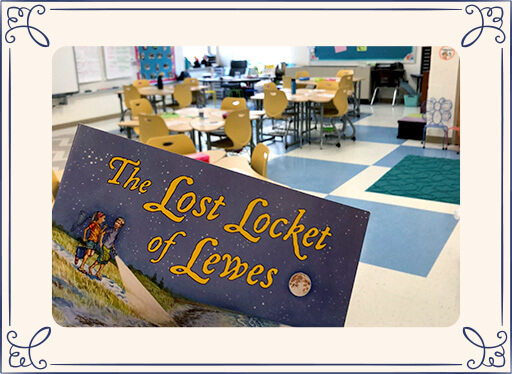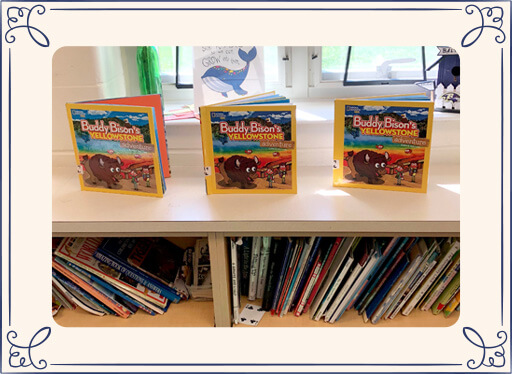 Buddy Bison's Yellowstone Adventure
Miller, Amy. Delaware (From Sea to Shining Sea). Children's Press. 
Priddy, Sam (Ed.) Pirates. New York. DK Publishing. 
Lewes Historical Society
Journals published by the Lewes Historical Society
Delaware Public Archives
Visit the Lewes Historical Society site: http://historiclewes.org. Here is a direct link to the artifacts. Pick out one item from the collection of artifacts. Click on the artifact to learn more about it. Create a mystery about it. Think about The Lost Locket of Lewes and how Dr. Holland created a setting, characters, plot, conflict, resolution and conclusion. Consider using this Scholastic template to get started. (Gr. 3-6)
Create a bookmark that will encourage a friend to read The Lost Locket of Lewes. Send a copy of it to Dr. Holland so she can post it on the website! (Gr. 1-5)
Act out one scene from the book. Answer these questions: Why did you pick this scene? What were the characters thinking and feeling? How do you make it feel authentic?
Design your own locket. Put a message or item inside of it. Consider these questions: Who owns the locket? What keepsake is in the locket? Is it a gift? Is it new or old? Does it tell a story? When was it made? (Gr. 2-6)
Del Grande,Stephanie. Yellowstone National Park for Kids, Preteens and Teenagers.  iUniverse Books. 
Frisch, Nate. Preserving America: Yellowstone National Park. Creative Paperback. 
Knapp.Patty. Getting to Know Yellowstone National Park. Adventure Publications.
Petersen, David. Yellowstone National Park. Children's Press. 
National Park Trust
National Park Service Yellowstone
Smithsonian National Zoo
The Yellowstone Association
Dr. Holland offers programs to schools, organizations, writers, and teachers focusing on the writing process or on topics included in her books. 
Share your bookmarks & photos
Use the form below to upload content for Dr. Holland to feature on the website