GRADE LEVEL: Kindergarten – 5

PAGES: 48

PUBLISHER: Lewes Historical Society (September 1, 2018)
Awards:  
2019 National First Place Award Winner for Children's Fiction, National Federation of Press Women 
2019 State First Place Award Winner for Children's Fiction, Delaware Press Association
What would you do if you uncovered a real locket from 1880 on the beach? Join Virginia and Rodney as they discover a world that spans two centuries. Traveling through time, they unravel the mystery of The Lost Locket of Lewes. This book combines facts with action to keep you turning the pages while learning about Lewes, Delaware and life in the 19th century.
The Lost Locket of Lewes
"The author has combined a magical tale with the most fascinating history lesson to captivate any reader of any age…Great care to the historical material provided after the story was evident. "Fact from fiction" was spot on. … Adding "Evaporating Peaches" "Muskrat Stew" and "Pirates of Lewes" to the end of the book with creativity at its best. The illustrations are absolutely beautiful and add additional life to the tale. … It was a wonderful tool to keep the magic going. Brava!"

- Reviewer, National Federation of Press Women
The Lost Locket of Lewes
"I picked up this book for my granddaughter and ended up reading it myself. It's written like an exciting mystery. … The author does a wonderful job sharing the story of the lost locket and letting us see Lewes, DE in 1893 through an informative narrative, and beautiful illustrations of the town and people. The detailed maps and drawings..add a lot of authenticity to the experience. … As a former elementary school teacher, I appreciate how full of information this book is and how it is told in a way to entice young people to learn about history. I would certainly recommend it for any elementary level student or older."

- Reader, Fran
The Lost Locket of Lewes
"Everything about this book is exquisite, from the imaginative story to the gorgeous illustrations and especially the enriching historical detail. Dr. Holland makes the area's fascinating history leap off the page through her illuminating explanations and accompanying maps, captions, diagrams, documents, and even recipes… If you enjoy the Delaware beaches, you will absolutely adore this book."

- Reader, Catherine C.
The Lost Locket of Lewes
"I bought this book to give to a grandchild at Christmas. I opened it up to look at the warm, cozy artwork, and found myself reading to the end so I could find out where the locket originated. Truly a delightful children's book. And if you are a history buff, you will want to visit this Delaware town where the story takes place!"

- Mary Ann Hoyt

Dr. Holland offers programs to schools, organizations, writers, and teachers focusing on the writing process or on topics included in her books.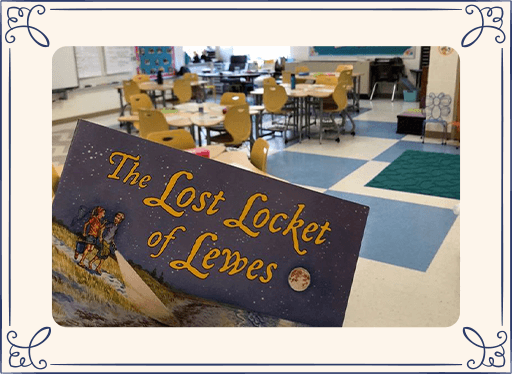 Writing About Time Travel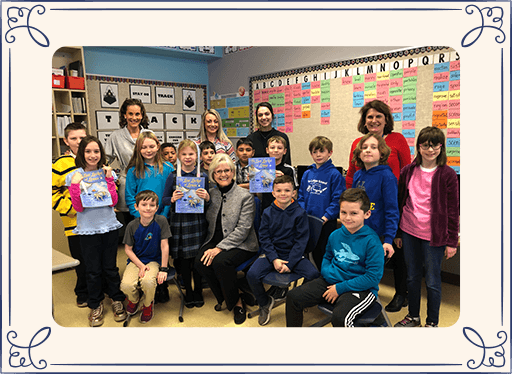 Researching and Constructing Historical Fiction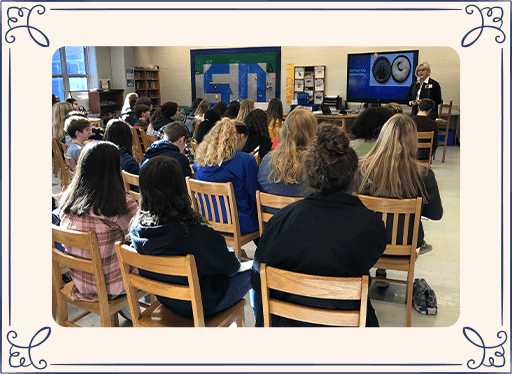 Researching Another Time and Place through Primary Sources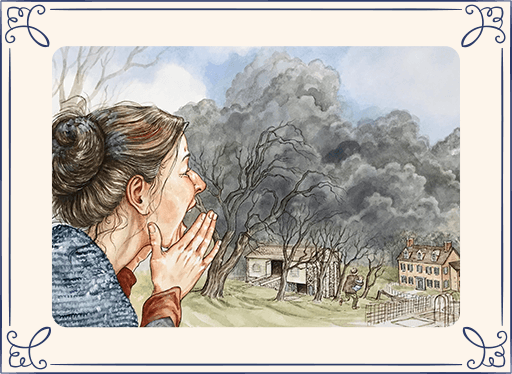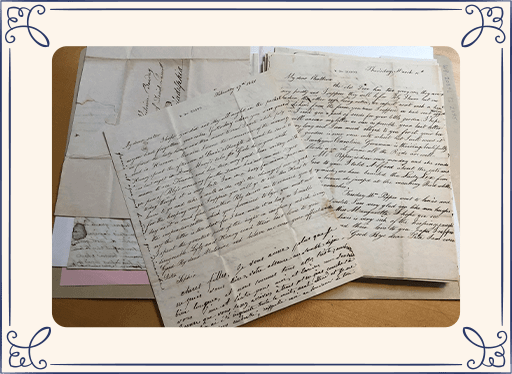 Writing Informational Fiction with Primary Sources​