As an educator who has worked on educational television shows like WordGirl, CyberChase, and Martha Speaks, and has helped design museum exhibits for kids, there is nothing I enjoy more than talking with students, teachers and visitors. If you are interested in having me visit your school, library, or special event, please fill out the contact form below.
I am happy to provide more information about the content of the programs and any costs that may be involved, and we can discuss how I can best tailor my visit to fit the needs of your school and/or event. Simply fill out the Contact Form to start planning a visit.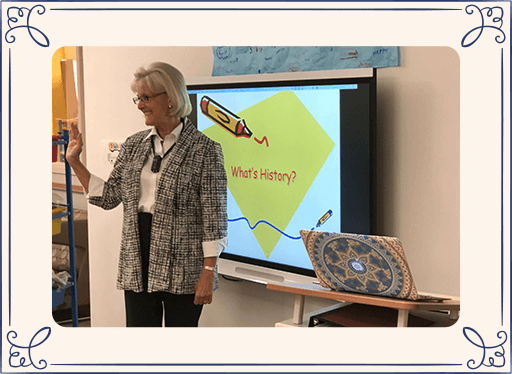 Programs can be delivered both in-person and virtually and can accommodate both large and small groups.
Select your desired grade level: