The Great Explosion:
A Powder Mill Chronicle
GRADE LEVEL: 3 – 6
PAGES: 48
PUBLISHER: Hagley Museum and Library (November 2020)
Fire, explosions, and flying debris test the courage of the du Pont children who race from their home to escape the dangers of the nearby family powder mill. Another explosion could happen any minute! Share the children's adventure as they make their way to safety. Based on true events from 1818, this book combines fact with fiction to keep you turning the pages as you learn about the duPont children and life at Eleutherian Mills.
The Great Explosion: A Powder Mill Chronicle
"Readers will be captivated by the story of The Great Explosion. Ilona Holland expertly transports her audience to a fascinating time on the banks of Brandywine Creek. With young characters that are relatable, an escape based on true events, and back matter that brings the early 19th century powder works to life, it's bound to engage readers of all ages and leave them asking for more."

- Jennifer Noonan, MLIS, Children's Librarian
The Great Explosion: A Powder Mill Chronicle
"I found The Great Explosion by Ilona Holland to be a historical treasure. … As a teacher, I'm so excited to share this book with children. From the first word to the last, I couldn't wait to read the next page. Each page is filled with action, emotion, excitement, and historical relevance. …This is an inspiring book for children as they can witness the courage of a young girl, a community working together, and a perspective on the cultural life and relationships of people in Eleutherian Mills in 1818. …If history books were all written this way and illustrated this way, children would be craving history. I hope more books are coming from Ilona Holland and Judy Love."

- Reader, Fran
The Great Explosion: A Powder Mill Chronicle
"True life stories—exciting and tense. Kids will love them!"

- Diane Earley, Creative Director, Charlesbridge Publishing
The Great Explosion: A Powder Mill Chronicle
A beautifully written and illustrated historical story for all ages
Ilona Holland's exceptional writing of this historical event of the explosion at the Eleutherian Mills in 1819 transported me right into the story as if I were there at the time. And Judy Love has so realistically captured the expression of fear as the powder mill exploded that I got goosebumps as I was reading it. Having lived for a time in Wilmington, DE, and visited the Hagley property and museum, I thoroughly enjoyed reading this book even though I am in my eighties. I will send this book to my great-granddaughter, who is about Henry DuPont's age, so she has some sense of history in the 1800s. I especially appreciated the added details at the end of the book, which provided the means and encouragement to delve deeper into the story and those days' realities. A must-read!

- Reader, Revrita

Dr. Holland offers programs to schools, organizations, writers, and teachers focusing on the writing process or on topics included in her books.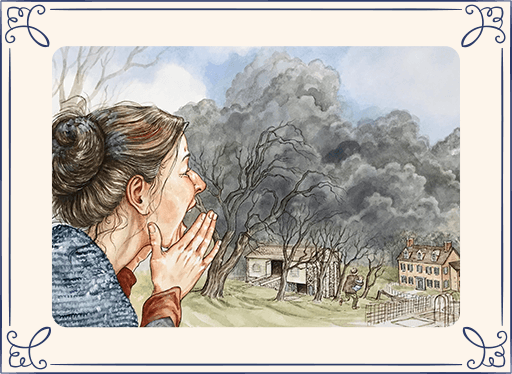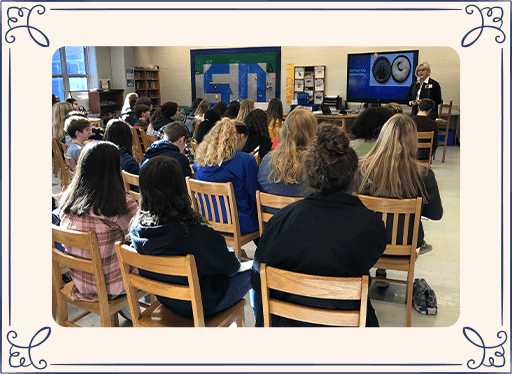 Researching Another Time and Place through Primary Sources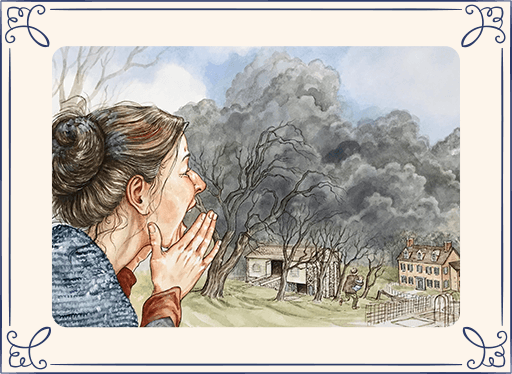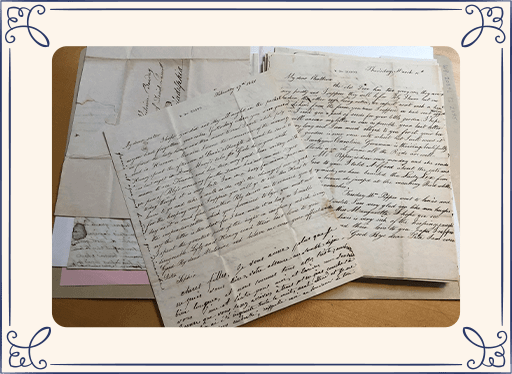 Writing Informational Fiction with Primary Sources​